1
« Last post by FeedBot on January 18, 2019, 05:27:11 PM »
Here's Your Quick and Dirty 2019 Dakar Rally Winners Round Up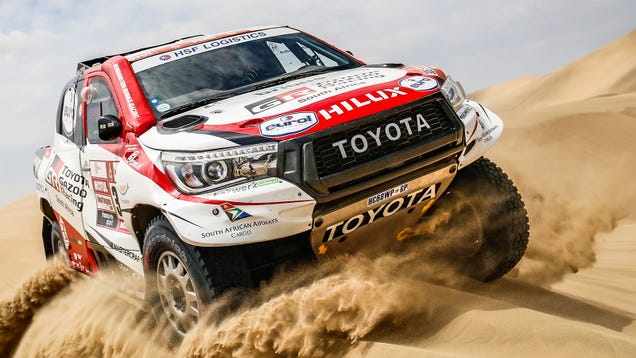 The 2019 Dakar Rally is over with Toyota beating Red Bull (finally), the big Russian trucks beating everybody (as usual), Toby Price doing Australia proud and some surprises from the small contingent of Americans in the race.

Source:
Here's Your Quick and Dirty 2019 Dakar Rally Winners Round Up
**********
Via RSS and the FeedBot.
This is from the fine folks at
https://jalopnik.com/
. RSS Feed via Jalopnik, some good, some bad, but always something to talk about.....
Feel free to discuss?