1
« Last post by FeedBot on Today at 11:24:48 AM »
An Off-Roading McLaren 720S Is One Of The Most Nerve-Wracking Things We've Seen All Week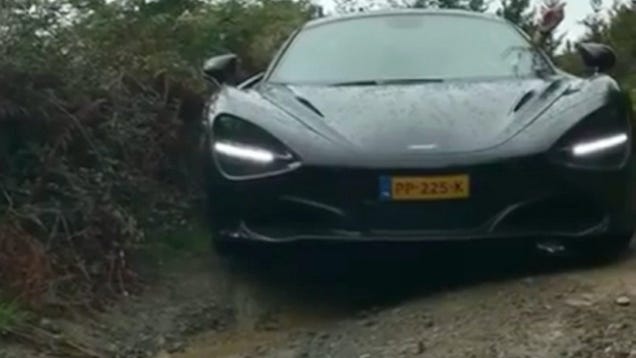 Even the most novice trails look impassable in a supercar that's slammed to the ground, but that didn't stop this ultimate driving ninja from taking his McLaren 720S off the pavement. This may just be one of the most nerve-wracking things we've seen in a while.

Source:
An Off-Roading McLaren 720S Is One Of The Most Nerve-Wracking Things We've Seen All Week
**********
Via RSS and the FeedBot.
This is from the fine folks at
https://jalopnik.com/
. RSS Feed via Jalopnik, some good, some bad, but always something to talk about.....
Feel free to discuss?