Recent Posts
91
« Last post by big dave on September 18, 2018, 02:36:44 PM »
92
« Last post by big dave on September 18, 2018, 02:31:13 PM »
I have been dreaming for a few years about building a tube Chassis Baja. what is everyone doing for a chassis table?
? I would like to keep it simple. oversize 2 care shop. I will only use it one time. found this sand rail for parts. then the body off my old 65 baja that I built around 1995 . Sale the sand rail frame and build new Chassis with a D@Sracing front end. keeping it 091 bus and my old 2275 turbo injected motor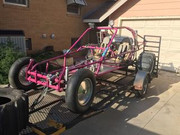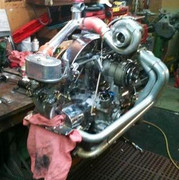 93
« Last post by big dave on September 18, 2018, 02:07:53 PM »
little bit of haven right there.
94
« Last post by dsrace on September 18, 2018, 01:11:50 PM »
what is this angle?
95
« Last post by dsrace on September 18, 2018, 10:45:05 AM »
make sure you have a 12g extension cord and a real 20 amp outlet thats on a real 20 amp breaker cause you'll prob be welding in the 160 amp setting. as old as it is i doubt it will produce like it once did.
96
« Last post by dsrace on September 18, 2018, 10:30:30 AM »
i understand your thought process of gaining 3* here and move it there. the way the chain adjusts you will always have some misalignent there. if the a arms truly stroke straight up and down and no rake at the cradle then that 3* offset is due to wheel base with out changing the chassis imo. big question is how much axle plunge do you currently have? 2nd... how much angle are your running now? how long are your axles? what is the track width with paddles on? i ask these questions as i run non plunge 930 cv's. with the turbo busa i had , i had them limited at 35* withy straps. now on my current i have them limited at 30* and am using the same cvs from before which are going on 5 years old.

bypass shocks would/are fantastic. if the lower arms were wider at the frame you wouldnt need that link bar. it def seems to work.


i want to say that when designing an a arm rear end that everything does need to pivot at the same points. so that 3* offeset really shouldnt be there. must be a reason for it. however, straightening those lines wont gain you a lot of wheel travel imo. longer axles and higher angle cvs would.
97
« Last post by dsrace on September 18, 2018, 10:20:21 AM »
you got that right! those are the best trips as long as you dontrun out of fuel.
98
« Last post by fabr on September 18, 2018, 10:16:20 AM »
First time ever. I was the only person in the dunes. Totally empty. Priceless.
99
« Last post by deranged on September 18, 2018, 05:27:32 AM »
All right,
After looking at the rear of my car, I think there can be some improvements. I really like the way the car handles with the a arms. However looking at the car from a plan view (above) the center spool center-line and the micro-stub center line are on 2 different planes. Roughly 2". Correct me if i'm wrong, but I believe I can get more travel if those 2 center lines (spool and stub) were in line? Say its 3* forward and i center things up, would you agree that may be more down travel as far as the CV angles go?
Below is the plan view.
By thought is to build new arms and a trailing link if you will to center things up. ALSO, add 2" to each side. My other idea is to keep the shock in it's position and add a bypass. I think I can squeeze another 3" out if it, possibly 1" more if I step up to a 30" tire and the track width would be around 80"
Thoughts?
100
100% duty cycle at 90amps with a draw of 10amps
30% duty cycle at 160amps with a draw of 20amps.


i guess to my non trained brain, id think outputting a higher amperage would also consume more amps? idfk lol

I think it came from a construction crew, the tank cap had a big loop welded to it like youd see when the road crews hoist their shit up on the crane overnight.