Recent Posts
51
« Last post by Baloo on July 17, 2018, 01:29:07 PM »
52
« Last post by fabr on July 17, 2018, 09:33:39 AM »
It's a bit coincidental but I have recently bought 3 Yamaha YXZ's . I have been toying with the idea of using most ,if not all,the drivetrain/engine/suspension from a donor on a project like you are considering. I have imagined a rally car type buggy. We have a lot of new,old stock availability here in the US. A brand new 2016 can be had for around 14K US dollars. There are also a lot of wrecked ones here. Something you might consider. Here is an article link to the YXZ in the UK.
https://www.bennetts.co.uk/bikesocial/reviews/bikes/yamaha/full-crash-test-yamahas-amazing-yxz1000r
53
« Last post by Baloo on July 17, 2018, 09:08:03 AM »
well that's pretty cool, and just up the road
I quite like that but its not going to be cheap at all
but nice non the less
I can use it for inspiration but wont be raiding my piggy bank to place an order just yet lol
mine needs to be golf based as I was given a golf for free, tight arse I know want to see if I can build something worthwhile for $1000
here's what I was given and they say you should never look a gift horse in the mouth, right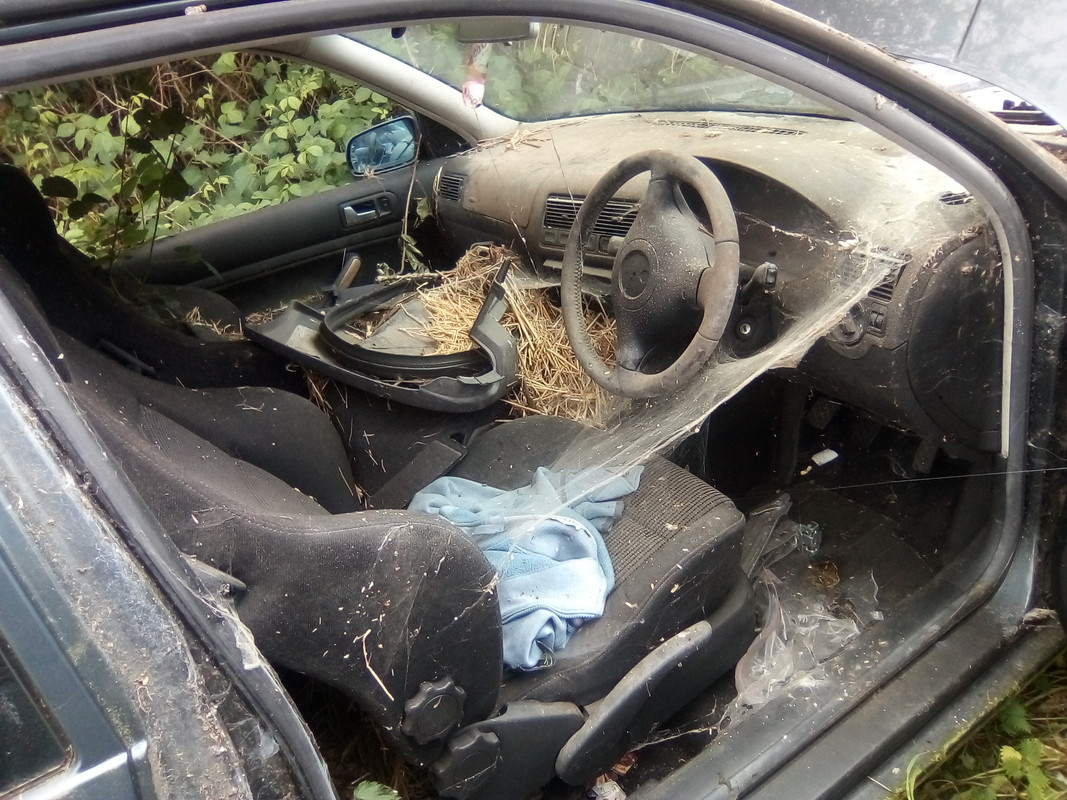 54
« Last post by fabr on July 17, 2018, 07:39:33 AM »
Cool for sure. I was/am amazed that the nomad is bronze welded chassis. WTH is up with that? I mean for MX bicycles I would be OK with it but on a car?
? A car destined for hard usage?
? Someone enlighten me WHY would that be the choice of joining structural members on an off road car. Also,it is using ERW tube. Strong enough but it's mostly accepted practice here to use 1018 DOM or better for a variety of reasons but ERW is plenty strong,IMO.
55
« Last post by Yummi on July 17, 2018, 07:03:24 AM »
hello boys how you all doing over there

I have a hankering for a 2 seat buggy preferably with a car engine and box, maybe a vw golf since they are common and cheap and have a huge range of power out puts form mild to wild

but you don't see many based on car components, was looking for inspiration or ideas really

anyone got any links to builds of buggies with car engines that have turned out well ?

Andy

Sometimes the answer you seek is in your own back yard. Well, maybe around the corner and down the path, but still without a passport.
http://www.arielmotor.co.uk/nomad/overview/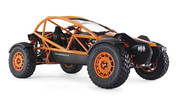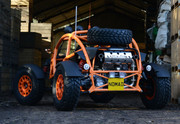 56
« Last post by fabr on July 17, 2018, 06:02:30 AM »
Cool! Yes,I agree ,you don't need or even want long travel for that type of fun. Do you have numbers on how much travel the donor vw golf has stock?
57
« Last post by FeedBot on July 17, 2018, 05:09:23 AM »
I Will Never Get Tired of Watching the Sherp Muscle Through Mud Pits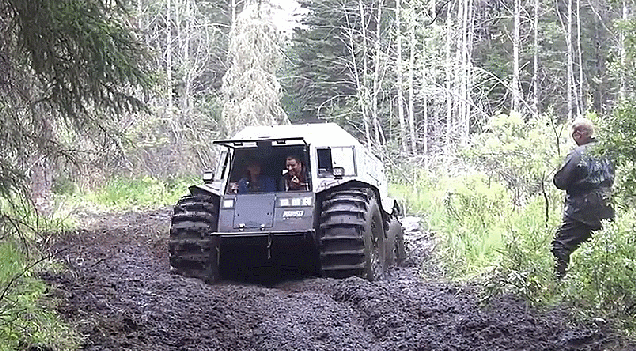 The Sherp is basically a set of 60-inch tires bunched together and hooked up to a tractor engine. It's not very fast or comfortable, but holy moly can it chug its way through anything.

Source:
I Will Never Get Tired of Watching the Sherp Muscle Through Mud Pits
**********
Via RSS and the FeedBot.
This is from the fine folks at
https://jalopnik.com/
. RSS Feed via Jalopnik, some good, some bad, but always something to talk about.....
Feel free to discuss?
58
« Last post by Baloo on July 16, 2018, 11:54:31 PM »
hi
the last one stalled, I think, I cant even remember what I was building lol,
I guess buggy means lots of different things to different people
over here I think anything made tube would be called a buggy, like the Chinese ones
I have been given a vw golf for free so that's a convenient start point,
I can see why everyone your side of the pond chases long travel suspension with all those dunes to play in
but we don't have anything remotely like that to play on,
I imagine using macpherson struts all round is probably going to be frowned upon but I don't think I need 14" of wheel travel don't know what I can get out of standard vw suspension but I am willing to try it and see
vw rally cars seem to manage to be robust enough like this
my definition of a buggy is something like this
a collection of tubes with an engine in there somewhere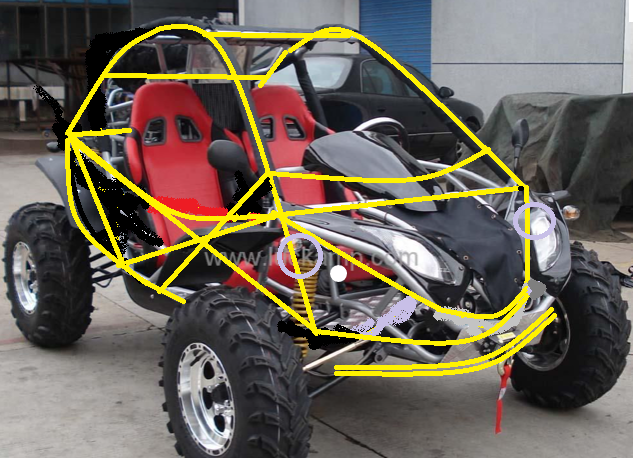 I
59
« Last post by fabr on July 16, 2018, 07:00:59 PM »
Good to hear from you again baloo. Always like seeing your unique projects. BTW,how did the last one go? WHen you say buggy,what do you mean? Our definition of buggy ,I think,is different from yours.
60
« Last post by Baloo on July 16, 2018, 02:09:54 PM »
hello boys how you all doing over there

I have a hankering for a 2 seat buggy preferably with a car engine and box, maybe a vw golf since they are common and cheap and have a huge range of power out puts form mild to wild

but you don't see many based on car components, was looking for inspiration or ideas really

anyone got any links to builds of buggies with car engines that have turned out well ?

Andy